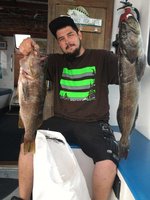 Joseph Raymond "Joey" Pimentel
Joey left us suddenly, unexpectedly . He was loved by many, especially his family. He is survived by his spouse, Shauna; his children, Joseph and Jason; his mother, Karen ; his father, Joe; and extended family.

A Memorial Service is scheduled at Nice Community Baptist Church in Nice on Sunday, November 17, 2019 at 2:30 PM.