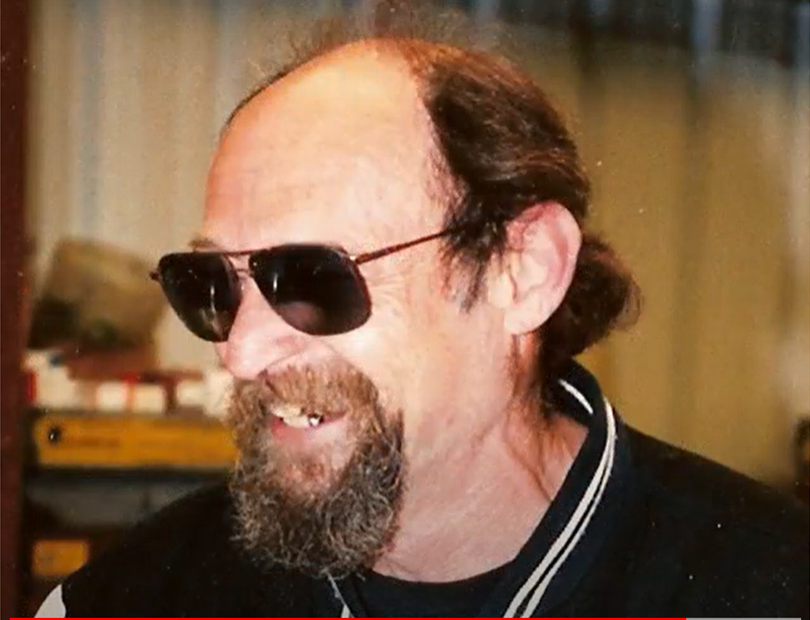 Obituary of "Pilgrim" Gerald Covin
Please share a memory of "Pilgrim" to include in a keepsake book for family and friends.
Jerry "Pilgrim" Covin was born and raised in the Boston area. He moved his family to northern California in 1979 in large part to pursue his lifelong passion - restoring classic cars. Pilgrim moved to Lake County CA in the 1990s, collecting a large assortment of friends and chosen family, as well as other classic car enthusiasts. He leaves behind a pioneering and stellar body of work. Pilgrim was handsome, charming, talented, and wickedly funny. His sometimes-gruff exterior hid a kind and generous heart. He really would give you the shirt off his back. He was also stubbornly independent and authentically himself at all times. He was often heard to say with great feeling, if they don't like it, "f*** 'em!" But he did not have a mean bone in his body. He was very slow to judge, giving other people the unqualified acceptance, he demanded for himself. Pilgrim is survived by his long-time loving partner, Ronda, his dear friends Dan and Pam, his daughters, Amy and Randi, his son-in-law Anthony, grandsons Dean and Ben, his granddaughter-in-law Mikhaila, his great grandson, Noah Gerald, his brother, his sister, and countless nieces, nephews, friends, colleagues and admirers. He will be sorely missed by all, and He loved them all Memorial celebration to be held on Saturday, November 19th from 2-4 at his shop at 3430 Finley Rd. East, Finley, CA.