Military Funeral Honors - "Honoring Those Who Served"
Every honorable discharged Veteran is entitled to funeral honors at their funeral service, memorial service, or graveside service regardless of whether it is public or private. Our Military Funeral Honors Team of Lake County is a volunteer group of Veterans representing all of the branches of service. They are very professional, sincere and dedicated. Military honors can include: a message from the team's Veteran Chaplain, a three volley gun salute and the playing of taps. Usually 2 representatives from the branch of service of the deceased will be sent to fold and present the flag to a spouse or family member.
The team holds fundraisers throughout the community. If you see them, be sure to tell them thank you and offer support however you can. Often a donation is made from the family when honor services are scheduled., but it is not required.
And, if you know someone that would like to join their group, let us know - they are always looking for new members.
Burial Flags
The Department of Veterans Affairs provides an American flag to a family member in honor of the Veteran's service. It can be used to drape the casket at a funeral service or be displayed at a memorial service until it is presented to a family member. Flag cases are available to display your flag at home with pictures and medals, creating a wonderful memorial.
* Chapel of the Lakes Mortuary will take care of getting the flag for those we serve.
Reimbursement of Burial Expenses
VA will pay $300 for funeral home expenses and $700
toward
non-National Cemetery expenses
for Veterans who, at the time of death, are in receipt of Veteran Disability income. Eligibility also is established when death occurs in a VA facility or a nursing home with which the VA is contracted. Additional costs of transportation of the remains may be reimbursed.
VA will also pay the cost of transporting the remains of a service-disabled veteran to the national cemetery nearest the home of a deceased that has available grave-sites.
VA will pay a burial allowance up to $2,000 if the veteran's death is service connected.
The above benefits will be paid to the person that paid for the Veteran's burial expenses as a reimbursement.
They will need a copy of the DD214 or Veteran Discharge paper, a copy of the paid statement and a photocopy of the death certificate. * Chapel of the Lakes Mortuary will take care of applying for these benefits for you with our local VA office.
Burial in Veteran National Cemeteries
Burial benefits in a VA National Cemetery include the gravesite, opening and closing of the grave and perpetual care. Many National Cemeteries have columbaria for the inurnment of cremated remains and cremation spaces for the burial of cremated remains. Headstones and markers and their placement are provided at the government's expense.
Veterans and armed forces members who die on active duty are eligible for burial in one of VA'S 131 national cemeteries. An eligible veteran must have been discharged or separated from active duty under honorable or general conditions and have completed the required period of service. Persons entitled to retired pay as a result of 20 years creditable service with a reserve component are eligible. A U.S. citizen who served in the armed forces of a government allied with the United States in a war also may be eligible. Reserve members are eligible if they served active duty time.
Spouses and minor children of eligible veterans and of armed forces members also may be buried in a National Cemetery. A surviving spouse of an eligible veteran who married a non veteran, and whose remarriage was terminated by death or divorce, is eligible for burial in a National Cemetery.
Gravesites in National Cemeteries cannot be reserved. Funeral directors or other making burial arrangements must apply at the time of death. Reservations made under previous programs are honored. The National Cemetery System normally does not conduct burials on weekends.
Sacramento Valley National Cemetery, located in Dixon is our closest National Cemetery with space available. As a veteran, you can go to any of the national cemeteries in the United States, provided that there is space available. All of them in the San Francisco area are closed.
* Chapel of the Lakes Mortuary will schedule interment for your loved on.
Many of our local cemeteries also have veteran spaces available, including Veteran's Circle at Hartley Cemetery.
Headstones and Markers
VA provides headstones and markers for the unmarked graves of veterans anywhere in the world and for eligible dependents of veterans buried in national, state veteran or military cemeteries.
Flat bronze, flat granite, flat marble, upright granite, and upright marble types are available to mark the grave in a style consistent with the place of burial. Niche markers also are available to mark columbaria used for inurnment of cremated remains.
Headstones and markers are inscribed with the name of the deceased, the years of birth and death, and branch of service. Optional items that also may be inscribed at VA expense are: military grade, rank or rate; war service such as World War II; months and days of birth and death; an emblem reflecting one's beliefs; valor awards; and the Purple Heart. There are 2 lines available at the bottom of the marker for personal sentiments. Like.. Loving Husband of Kate Smith or Always In Our Hearts. Each line has 21 spaces. All of the lettering is Upper Case and there is no punctuation.
When burial is in a national, state veteran or military cemetery, the headstone or marker is ordered through the cemetery, which will place it on the grave. Information regarding style, inscription, shipping, and placement can be obtained from the cemetery.
When burial occurs in a cemetery other than a national cemetery or a state veteran's cemetery, the headstone or marker can be applied for at Chapel of the Lakes Mortuary. It is supplied at government expense. However, VA does not pay the cost of placing the headstone or marker on the grave. All of our local cemeteries require that the headstone or marker be set in concrete, Lake County Monument can take care of the concrete and the setting.
Presidential Memorial Certificates
The Presidential Memorial Certificate is a parchment certificate with a calligraphic inscription expressing the nation's recognition of the veteran's service. The veteran's name is inscribed and the certificate bears the signature of the President. Certificates are issued in the name of honorably discharged, deceased veterans. Eligible recipients include next of kin, other relatives and friends.
The award of a certificate to one eligible recipient does not prelude certificates to other eligible recipients. The veteran may have died at any time in the past. The local VA regional office generally originates the application for a Presidential Memorial Certificate. The next of kin also may request a certificate.
Requests should be accompanied by a copy of a document such as a discharge to establish honorable service.
Our local VA office can assist in applying for certificates.
Additional Veteran Benefits
There may be additional survivor benefits available to you and your family.
We encourage you to check with our local VA office for further information.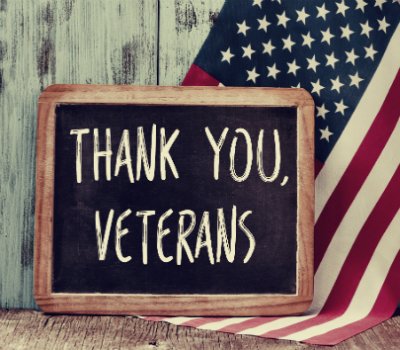 Lakeport Veteran Office

285 N. Main St
Lakeport, CA 95453
Ph: 707-263-2384
Fx: 707-262-1861

Clearlake Office:
15145 Lakeshore Dr
Clearlake CA 95422
Ph: (707) 995-7233