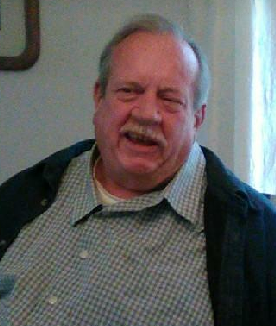 Obituary of Ron Purdy
Please share a memory of Ron to include in a keepsake book for family and friends.
Ron Purdy Ron Purdy, age 69, of Lakeport, passed away unexpectedly on February 5, 2021. Ron was born May 15, 1951 in Oakland, CA to Gordon and Jacqueline Purdy. He spent the majority of his childhood growing up in the small town of Alameda, CA, where he attended Lincoln Middle School and Alameda High School. He excelled on the swim team and was a lifeguard at the Lincoln Park Pool. Ron was also a school band member and enjoyed playing a variety of instruments all his life, particularly the baritone saxophone. Ron's family spent weekends and summers at Clear Lake and Ron began his lifelong habit of making local friendships and learning all he could about the area and life at the lake. He always loved Clear Lake and wanted to spend as much time as possible there. He met his wife, Gloria (Stark) Casebeer, at Tucker's Ice Cream in Alameda where he worked as a teenager. They dated briefly and then didn't see each other for almost 20 years. They were reunited in October 1996, married the next year and made their home in San Leandro, CA. Ron spent his career at Metropolitan Elevator as an elevator technician and later as a partner in the business. He retired in 2007 and he and Gloria moved to Ron's beloved Clear Lake where they settled in Lakeport. Ron was well liked everywhere he went, making friends of all walks of life. Ron was a wonderful person who touched the lives of those around him. He loved to laugh, joke and visit with friends. He was a generous friend and neighbor, offering his help whenever and wherever it was needed. Ron enjoyed tinkering with cars, trucks, boats –anything with a motor! Ron also offered his assistance to the instrumental music program at Lakeport elementary, middle and high schools. Ron was devoted to the students, repairing their instruments and tutoring them in the proper way to play. He was fond of buying used instruments and repairing them for use at the schools. For many years Ron played the saxophone with the worship team at United Christian Parish in Lakeport; he also participated in multiple community bands. Ron is survived by his wife of 23 years, Gloria Purdy; their son, Ron Purdy, Jr. (RJ); step-sons, Ben and Erik (Tricia) Casebeer; brother, Don (Carolyn) Purdy; and sister, Pam Hefner, along with nieces and nephews, in-laws and outlaws. He is preceded in death by his father and mother, Gordon and Jacqueline Purdy. Ron leaves behind many dear friends and neighbors at the lake who made his life so full. Ron was a force of nature living life on his own terms. He is deeply loved and will be sorely missed by many. Due to COVID-19, no services are planned at this time. Contributions to assist with financial need may be sent to Gloria Purdy, 4400 Lakeshore Blvd, Lakeport, CA.