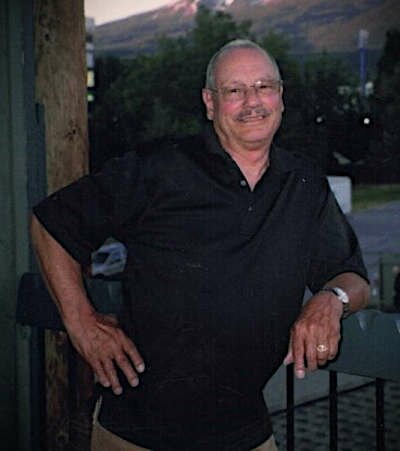 Obituary of Lyle Erwin Stockwell
Please share a memory of Lyle to include in a keepsake book for family and friends.
Lyle Erwin Stockwell passed away peacefully in his Lakeport home on Saturday, April 23, 2022, in the company of his longtime companion Linda Anton. He was 87. Lyle was born to Charles and Marjorie Stockwell on Nov. 29, 1934, in Medford, Oregon. His father was owner of a Ford dealership in Yreka, California, where Lyle worked from age 11 until he left home for college. While at the dealership Lyle had many responsibilities, including parts clerk, driver and inventory control. While in high school he performed in several quintets, playing drums and the saxophone. Music was his passion and it would come to guide his professional career in the years to come. In 1956 Lyle left home for Chico State College where he majored in and earned a degree in music. He was graduated in 1960, and in 1961 he earned his teaching credential. Prior to and during his time in Chico he served in the U.S. Navy Reserve attaining the rank of Signalman 3. His service took him to Hawaii and San Diego and numerous other destinations. Upon his discharge from the Navy in 1960, Lyle landed his first teaching job in Ft. Jones, California. In 1964 he moved to Kelseyville where his career took off and flourished for 30 years, teaching music science at the elementary and high school levels. It was while teaching in Kelseyville that he met Sharon Deschamps. They married in 1979 and he helped raise her two children, Barbi and Michael Deschamps. Sharon passed away in 2004. In 2005 Lyle found Linda Anton, who had been recently widowed as well. They grew close and became inseparable. The two traveled frequently, visiting Hawaii several times, touring Alaska and Tahiti and many East Coast destinations, and they enjoyed many salmon fishing adventures on the Oregon coast. For fun, Lyle joined with several other local musical talents to form the group "Sax-O-Rama." Lyle played alto sax. They performed at several venues in Lake County over the years, entertaining audiences with "music for all occasions." The band's other members were Jack Tatum, music director and soprano saxophone; Don Carter, tenor sax; Nick Biondo, baritone sax; Tom Aiken, piano; Randy Hare, bass; Lynn Clark, drums; and Libby Larson, vocals. In addition to being a gifted musician, Lyle was a talented wood craftsman, and he took up flying in the 1970s, earned his pilot's license and bought and flew a Cessna 172 for many years. He also participated in many exploratory searches for the volcanic vent atop Mt. Konocti. Lyle is survived by his loving companion, Linda Anton; stepdaughter, Barbi Jolliffe; his seven grandchildren, Nicole, Clinton, Chelsea, Morgan, Carson, Shaylin and Richard; five great-grandchildren; his sister Carol Codr; and several nieces and nephews as well as many friends and former students. He was preceded in death by his late wife, Sharon, and her son, Michael. No funeral services are planned. The family will announce a time and place for a celebration of life in the coming weeks.