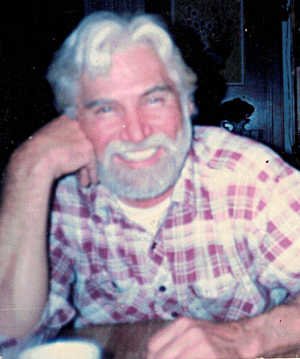 Obituary of Ray Snyder
MARION RAY SNYDER
'RAY'
JULY 16, 1939 – JULY 9, 2019

Ray passed away peacefully July 9, 2019.

He was born in 1939 in Enid, Oklahoma, to Leroy and Goldie Snyder (Johnson). In 1942 the family moved to Long Beach, California and that is where he grew up with his four brothers and two sisters.

Around 1955 Ray began his career as an iron worker, Shopmans Union in LA and Arizona and Locals 416 and 378. He loved his job.

In the early 1980s Ray moved to Kelseyville, California, and bought a walnut business on Bell Hill Road, Snyder Ranch. He eventually expanded the company with the help of his family to Lake County Walnuts Inc. If he wasn't talking about his nuts, he would either be playing a card game at the local casino or be talking with friends at the Brick Tavern (his favorite bar), especially the coffee club in the mornings. Ray also enjoyed fishing in the Sacramento river and the ocean.

Ray will remain in our hearts and will never be forgotten.

Ray is survived by his wife, Michelle Snyder (Posner); sons, Jason Snyder of Kelseyville, Craig (Joanne) of Nice and Mark (Pierrette) of Forest Ranch; five grandchildren, Charleena, Brandon, Justin, Kayla and Brian; six great-grandchildren, Amiah, Kaden, Fallen, Zayrin, Elizabeth and Colin; sister, Doris of Long Beach; brother, Jerry of Garden Grove; and numerous nieces and nephews.

A celebration of life will be held Aug. 10 from 11 a.m. to 4 p.m. at the Clear Lake Riviera Clubhouse, Kelseyville.

Arrangements by Chapel of the Lakes Mortuary, 707-263-0357 or 707-994-5611, or visit www.chapelofthelakes.com.